Kitsune Kon 2012 Guest Lineup
Colleen Clinkenbeard
Colleen Clinkenbeard is a voice actor/ADR director/ADR scriptwriter/ Line Producer for FUNimation Productions. Her voice acting credits include: Dragonball Z Kai (Gohan, Android 18, Baby Trunks), Fullmetal Alchemist (Rose Thomas and Riza Hawkeye), One Piece (Luffy in the new FUNimation dub),Evangelion 1.0 and 2.22 (Ritsuko), Shin Chan (Himawari and Maso), Soul Eater (Marie), Evangelion: 1.0 movie (Ritsuko Akagi), Romeo x Juliet (Cordelia), D-Grayman (Miranda), Darker Than Black(Chiaki), Baccano (Nice), RIN-Daughters of Mnemosyne (Rin), Ouran High School Host Club (Éclair), Vexille (Vexille), Trinity Blood (Sister Esther), xxxHolic (Yuko), Solty Rei (Rose), Witchblade (Reina),Tsubasa: Reservoir Chronicle (Yuko), Kiddy Grade (Éclair), Case Closed (Rachel Moore), Baccano(Nice), Nabari No O (Yae Oda), Claymore (Galatea), Burst Angel (Maria), Samurai 7 (Kirara),Kodocha (Mama), Negima (Sakurako, Shizuna), Origin (Jessica), Murder Princess (Alita/Falis), Heroic Age(Nilval), Aquarion (Reika), Rumbling Hearts (Mitsuki), Basilisk (Hotorubi), School Rumble(Anegasaki), Shuffle! (Kareha), My Santa (MaiMai), Dragonaut (Toa), Lupin III: Dead or Alive(Oleander), Lupin III: Farewell to Nostradamus (Mary), and Diamond Daydreams (Nurse Yuuki) andGhost Train for ADV Films. She has also been featured in the video games: Borderlands, Aeon Flux, Ghostbusters, Spike Out, Battle Zone, Blood Rayne II, Stuntman:Ignition, Guitar Hero III, Fullmetal Alchemist, Fullmetal Alchemist II, Dragon Ball Z: Shin Budokai, and Dragon Ball Z: Budokai.Colleen's ADR Directing credits include Fullmetal Alchemist, Tsubasa: Reservoir Chronicle, Kiddy Grade, Kodocha, Negima, Moon Phase, Sakura Teisen: Ecole de Paris, Case Closed, Kenichi, and Aquarion.
Curt Arnott
Curtis"Takahata101" Arnott is a Vancouver based voiceactor/Writer/entertainer who dabbles in writing as well as cosplay. He is oneof the co-creators, co-writers and voice actors of Team Four Star, as well as avoice for many other parody series. He is most notable for voicing Nappa, SuperKami Guru, Bardock, and Dende in DBZA, Dartz and Krump in YGOTAS, Itachi andTHE ROWER in Naruto Spoof and Alucard in Hellsing Ultimate Abridged. He is inthe professional Dub of ZETTAI MUTEKI RAJIN-OH as Big Tiger. On top of hisVoiceover work Takahata101 also Co-hosts the "Internet Persona's"Podcast with 8-bit mickey...Taka is also a Fake Real Internet Wrestler.
Laura Post
Originally from the Chicagoland area, Laura Post now lives in Los Angeles and spends her time voice acting, role playing, and trolling karaoke bars. Laura's credits include Queen Azshara from "World of Warcraft", Ahri in "League of Legends", Valentine in the upcoming fighter "Skullgirls", Bosbos in "Redline", Cindy in "Squid Girl", Aria Lieze in "Magical Girl Lyrical Nanoha A's", Arfoire & CFW Magic in "Hyperdimension Neptunia & Mk-2", multiple characters in "Heroes of Newerth", as well as being active in online radio programs such as Leviathan Chronicles, Pendant Productions, and Darker Projects. You can find her on Facebook or at http://www.laurapost.net.
Lisle Wilkerson
Lisle Wilkerson grew up in Tokyo, Japan and moved to the US towards the end of 2008. She speaks fluent Japanese, and has been hosting radio/tv shows in Japanese/English ever since she was 19 years old. She also played a role in the Academy Award winning Sofia Coppola film "Lost in Translation", and a few years had a principal role in the award winning critically acclaimed indie film "Kamataki". She has been doing voice for video games since the early 90's, and is the powerhouse behind characters for such international franchises as Tekken, Crazy Taxi, Shenmue, Virtual Fighter, Rumble Roses, and Gitaroo Man. She is probably most well-known for her work in the Tekken franchise where she is the voice of Nina Williams and Christie Monteiro, and Zafina. She currently lives in LA, and does freelance voiceover work, an interpreter, as well as being a local correspondent for the Academy Awards and the Grammys for Japan.
Massive Pwnage
Jon Nielsen (Ence) and Josh Rivas (Locke) are the creative force behind Massive Pwnage, a nerd-centric webcomic about nerd things. Jon draws and colors while Josh performs the writing duties. Their first book, The Book of Pwnage, was released in May of 2010 while their second book, Revenge of the Fish People, was released in July of 2011. Both are collections of their online comic that also include creator commentary and a short story by Josh.
Michelle Ann Dunphy
Michelle has been acting since the moment she came out of the womb. Okay, maybe that's a bit of an exaggeration, but you get the point. She grew up in Fond du Lac, Wisconsin and is excited to be returning to the Fox River Valley for Kitsune Kon 2012. You can hear Michelle on anime titles such as Jun in K-ON!, multiple roles in Magical Girl Lyrical Nanoha & MGLN A's, and Jessica in Familiar of Zero. As far as video games go, some examples of Michelle's work include Margaret & Ayane in Persona 4, Amarie in Ar Tonelico 2, Lily in Mana Khemia 2 & Cross Edge, multiple roles in Heroes of Newerth, and a few other games that she's not at liberty to talk about yet. ;o) You can find Michelle online at http://www.michelleann.com or on her Facebook page.
Nick Landis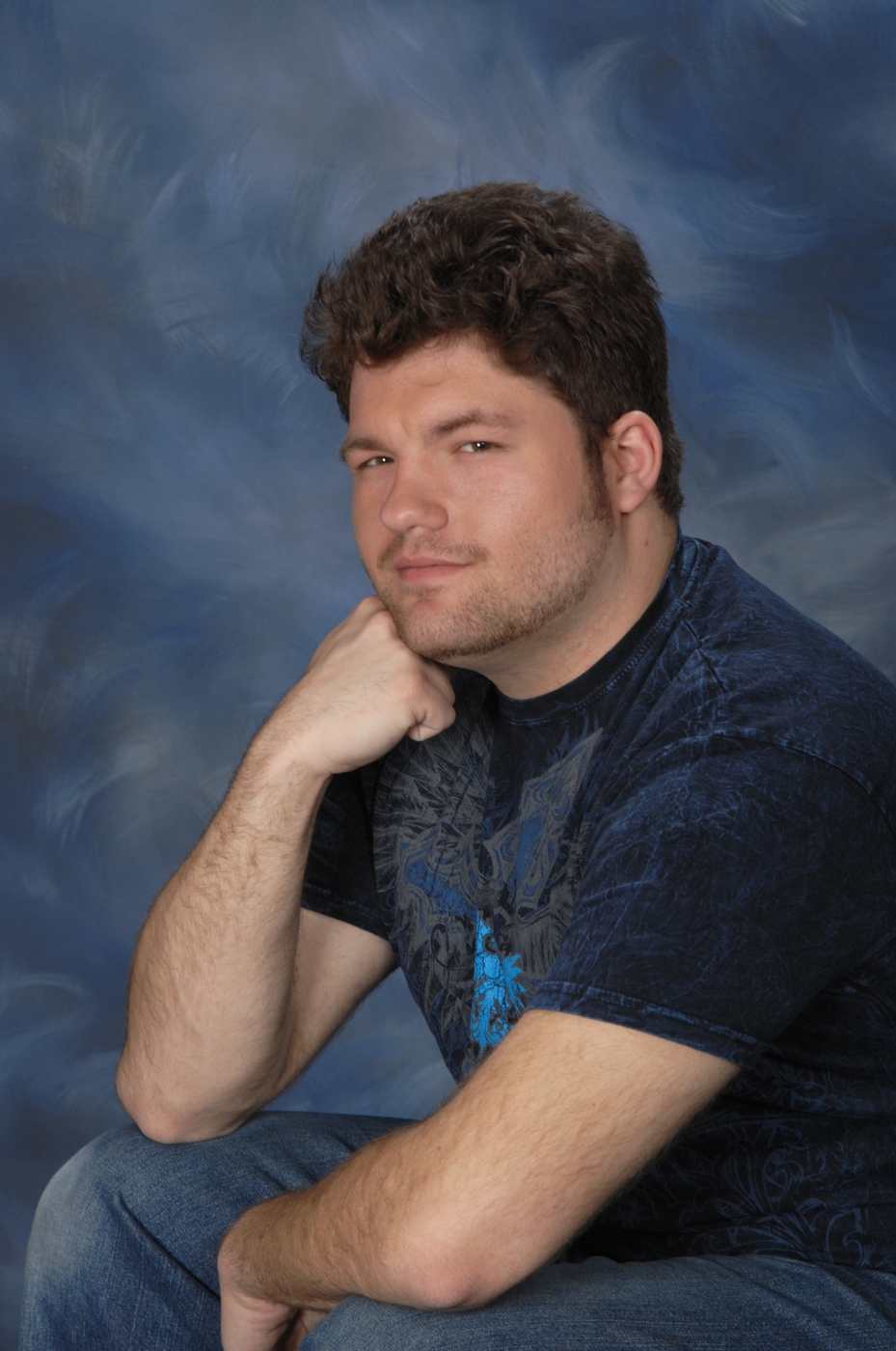 Nick "Lanipator" Landis is an amateur voice actor and parody artist from Minneapolis, MN. Creator of "Yu Yu Hakusho: Abridged" and co-writer and co-star of "Dragon Ball Z: Abridged", it's clear Nick enjoys making people laugh. He also enjoys bacon, Panda bears, and more bacon. So if you like Dragonball Z Abridged, funny voices, Pandas or bacon, he's your guy.
Steve Nunez
Steve Nunez, aka Warky T. Chocobo, grew up playing video games, first on his commodore 64, and eventually at the ripe age of 5, playing Nintendo. Steve remembers popping in Super Mario Brothers, and from the moment that first note played, he was hooked. Steve wanted to learn to play piano so that he could recreate the melodic tones he heard. Being too poor for piano lessons, Steve taught himself to play the piano without using his thumbs. Since then, he has played and sang many conventions including I-con in New York, Anime Banzai in Utah, Otakon in Maryland & all Animeland Shows. Steve is also a talented LDS "Mormon" singer and lyricist with his parody group, "They Might Be Elders". Steve is now breaking into the Voice Acting scene with credits for Video Games, and his latest role as the narrator in the Full Cast Audiobook Series, "Prophecy Of The Flame", by Lynn Hardy.